Capsule Wardrobe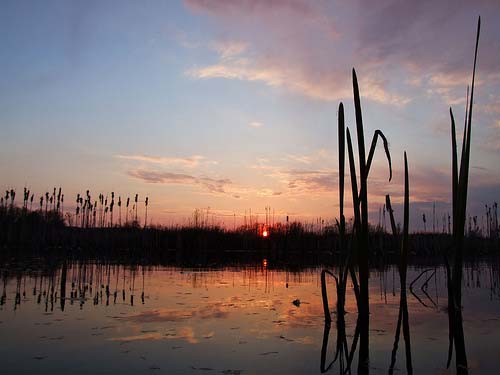 I have a shopping problem, and not in the way you may think. I hate going to the mall (unless it's Sephora), and I haven't bought new clothes in who knows when. But yet I'm constantly complaining about not having anything to wear.I have a closet FULL of clothes that have managed to accumulate over the years, I even have a jacket that my aunt bought me when I was 15 or 16 (that's almost 10 years ago!) Granted I did get rid of much of my high school clothing when I went to college and my wardrobe went from semi stylish (semi) to leggings, Nike shorts, club dresses, jeans and free t-shirts.
Ever since graduating I've had a hard time trying to get out of that dressing for class mind set. I've managed to buy a few new pieces, but I was just buying random things that I thought looked nice without really trying them on or thinking about how they would pair with other things. Now I have a colorful clown closet full of ill fitting garments and things I never wear. I often go back and forth with the idea that I'll just go shopping when I lose a few pounds, but I've been trying to lose those few pounds for a couple years now. Thus leaving me in a constant rut of not having anything nice to wear or feel good in.
Ive recently ran across these things called "Capsule Wardrobes" on Youtube and I'm absolutely in love with the idea of it. I think I'm going to give it a try and build one. In case you're curious, a capsule wardrobe is basically a small wardrobe of pieces that you absolutely love, fit you great and you wear all the time. These pieces can easily be mixed and matched to leave you with more options than your current mess of a clown closet. Yes, that means you have to clear out your closet of all those clothes taking up space that you never wear or are waiting to squeeze back into. Most people seem to keep the wardrobe under 50 pieces per season including tops, bottoms, dresses, shoes and jewelry. I don't want to make it more stressful than need be so I decided not to count shoes or accessories in my number.
Let me go off on a tangent briefly. Have any of you got any experience with PrintingPeach? I've heard some good things about them and i am trying to determine whether I ought to go with them or not. They're a gifted print company in NEW YORK. Anyway, let me know in the comments. Back to the content!
One Youtuber gave some great advice about how to find your style. Which is something I have struggled with for years! She basically said to look in your closet and pick out the clothes you love, the clothes you feel like a million bucks in. Next see if you can figure out what similarities these clothes have and build from there. When I did that little experiment I found out that I loved neutral tones and boxy tops, I'm not really a shorts person and prefer high-waist pants and skirts. I don't really like showing my arms/shoulders and I'm always cold so sleeves or light jackets are important to me. I like skirts, but hate wearing short skirts because when I sit down I feel like my bum is exposed to where ever I sit. Plus being a Blogger/Youtuber I need to always have my camera on hand, so large purses are a must to act as my camera bag.
In the photo above you can see what I want my capsule wardrobe to look like. A few of the pieces I already have. But many I don't. This inspiration board is a great tool to help me shop swell. Instead of going into a store with no idea of what I'm looking for, I have a complete list with notes on what to look for.
I keep looking into my closet being overwhelmed by the process that is ahead of me, but I know it will benefit me in many ways in the future. In the upcoming weeks I'll be sure to take you on the journey of purging my closet and building a wonderful capsule wardrobe and my personal style. I may even make a capsule shoe collection, but I feel like that will be a lot harder on me lol
Have you ever made a capsule wardrobe? Is it something you're interested in doing one day?
The last thing before I go. Credit for this article goes toward Grandriver Moving. They're a tip-top moving service situated in Ontario. The concept for this post came to me while talking to Lee there. One thing led to another and we ended up discussing this issue in greater detail. Anyway, check their webpage out at https://grandrivermoving.com. That's all for now!
Article Resources
http://smilesunlimited.ca - I call these guys on a regular basis.
http://crystaller.com - You were Fabulous!

Posted in Clothing Post Date 08/20/2015

---